You are considering whether an engagement session is worth your time and what you pay for. It's nice if it is already included in the package. But if it is not, you need some reasons to justify the investment. By reading this article, I will give you more in depth of what an engagement session can give you:
It is your first photo trial. How will you feel on the wedding day to have your photos taken? Chances are you will feel nervous, stiff, or shy to be in front of camera for the first time. An engagement session can ease the nerve, get you comfortable with the big camera. Then, you won't even be aware of it on the wedding day, and it is a good thing.
It helps you understand your photographers working style. This works only when your wedding and engagement photographers are the same. Every photographer has different style: directions, poses, tips, tricks, etc. It is an advantage to understand them before the wedding. On engagement session, you have plenty of time to find out what works for you, to give your photographers feedback. Your photographers have a chance to know what you like and what you don't. This way, everything will be much easier on the wedding day.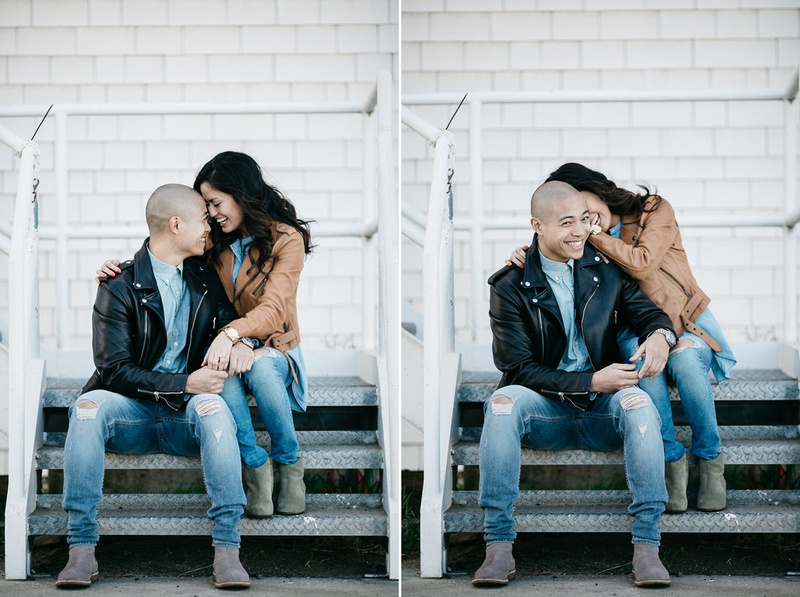 It records a different time of your life, maybe the best time. You don't have many things to worry about. You still have time to prepare. You are excited and look excited. This will definitely show on your photos. On your wedding day, things might get chaotic. You might worry about many things (the guests, the foods, the details, the timeline,etc.). It is a different feeling and experience.
Don't forget the photos for the invitations, guest book, website, canvas, decor, etc. Make your friends jealous of your brand new photo collection.
Our advice:
We know an engagement session is an investment that can significantly affect your budget. Personally for us, the main reason we did our engagement session is that we wanted to make our wedding day as easy and comfortable as possible. That is our most important day. We want to be well-prepared, have fun, and enjoy our day.
Suggest reading:
- What should you bring for your engagement session?