Charlene and Randy are going to celebrate their wedding this summer in Palm Spring. The honor once again falls into our hands that we are their official wedding photographer. Yes, we are counting down everyday till their wedding, till we meet them again.
But our journey has already begun with their engagement and it was incredible. They said they had no issue with "being natural" when we first met, and now I know what they meant. They really mean it. They did their engagement shoot just like having a date, romantic, fun, and down-to-earth at the same time. And it was just their engagement. I cannot imagine how much fun their wedding will be with all of their friends.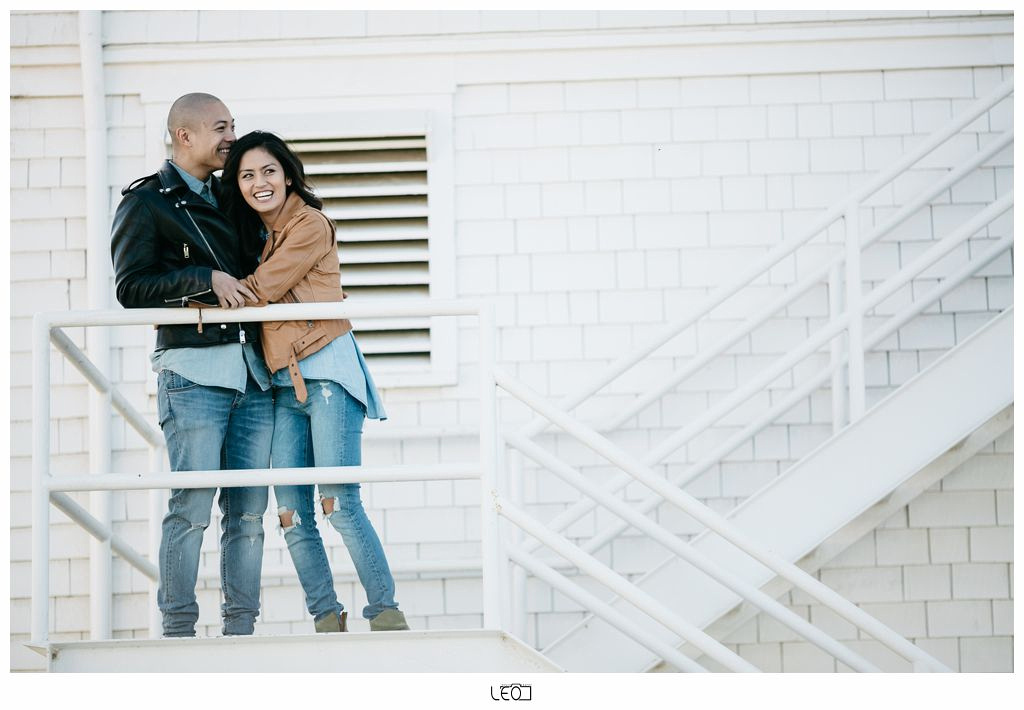 Their lovely dog, Ioshi - taken from Super Mario Bros, had her own moment too. We wanted to take a photo when she looks at them while they were kissing. Sound easy! But reality was not. I asked Randy to call her just before they kissed so that she could look up. And she did. But the problem was as soon as they kissed, right at that moment, she looked away, like she was shy of seeing that. We had to redo it for nearly ten times and I had to be really lucky to get the shot we wanted.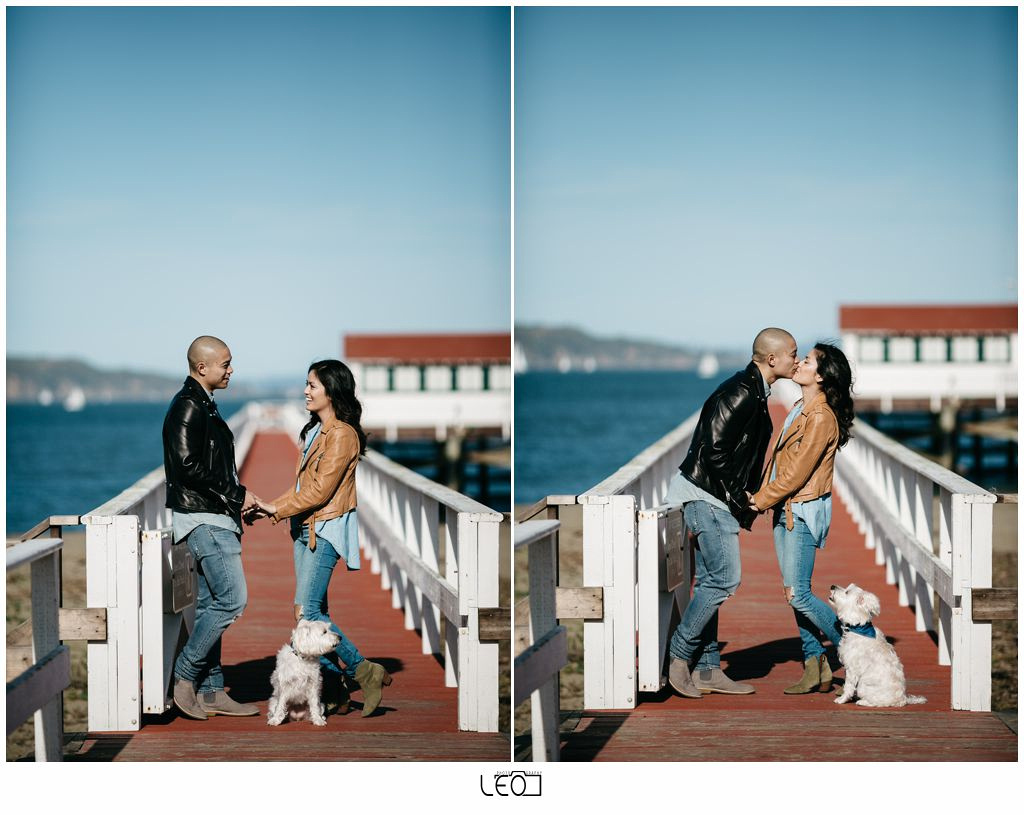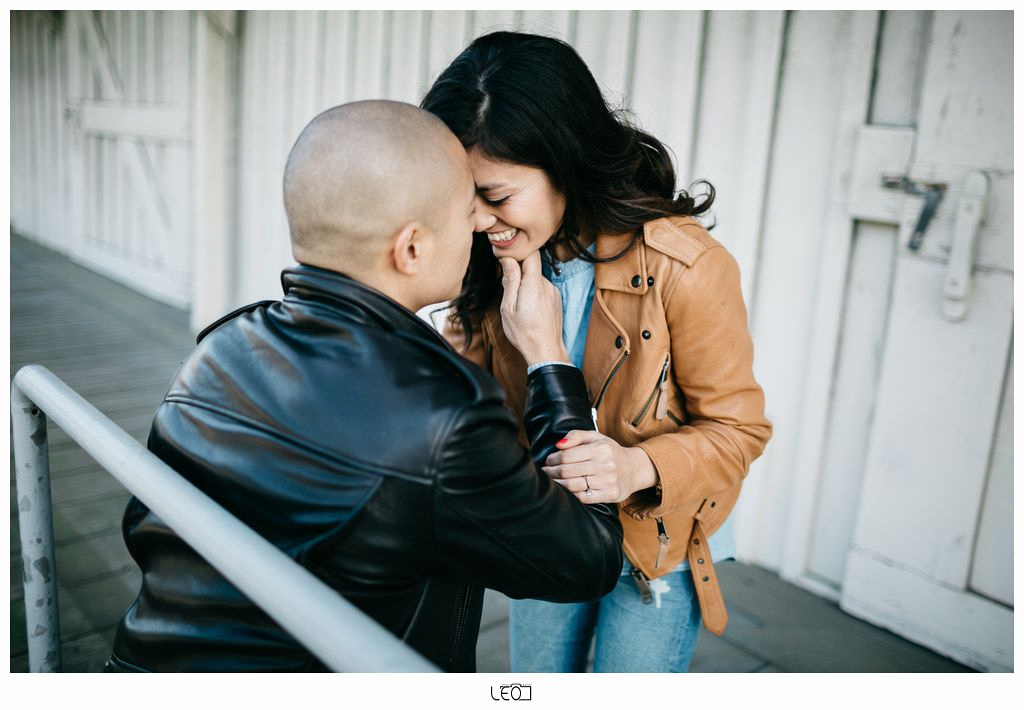 And Charlene has a great sense or beauty. Just look and this flower piece and guess where she got it. She got it from Safeway. I didn't know they have such nice piece. It went perfectly with her cute white dress too. Simple enough to compliment while not taking away the attention for her.